This post brought to you by Whitney Farms. All opinions are 100% mine.
Sadly…I do not.  My kids actually laugh at me anytime someone gives me a plant or they bring home something they've grown at school.  In fact, this week my daughter brought home a styrofoam cup with a sunflower she has growing in there and when I picked her up at school she asked me if we could go to grandma's house so grandma could plant it and take care of it.
I have all kinds of dreams of having a garden.  I'd love to grow my own fruits and vegetables.  I'm a frugal person at heart so growing my own fruits and vegetables not only saves my family money, but we know EXACTLY what we are putting in our body.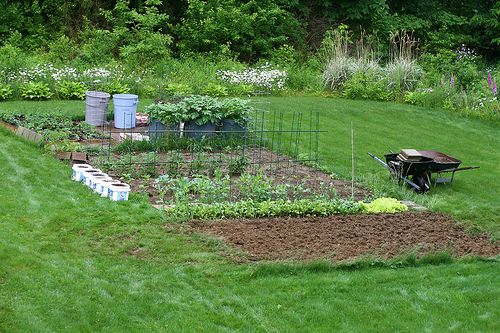 So while I thought about how nice it would know exactly what we are putting into our bodies (and how much money we would be saving), it got me thinking about a few things we would need; organic soil and organic plant food.  One product stood out above the rest: Whitney Farms® organic soils and organic plant foods contain absolutely zero additives.  Everything is 100% natural ingredients from the Earth that will help ensure big, beautiful flowers and vegetables!
Why should we use Whitney Farms?  Well it's simple!
Whitney Farms has 25+ years of experience
Low to no dust
No manure odor
Easy to apply
Contains benefitial microbes
Specially designed protein-based blends proivde your plants with both macro and micronutrients they need  to grow and thrive.
Sound good?  Click on Whitney Farms® and get a $3.00 off coupon!  Who doesn't like to save money?!?
Do you have a garden?  What do you grow?  I'd love to grow watermelon and tomatoes!