1 Aug By Leah Kanaan
Six months ago, if someone were to ask me to pick one of the five senses that I could not live without, I would have said, "my eyesight". However, after starting my journey with essential oils, my answer would be, "I can't pick just one". You see, I never realized how powerful our sense of smell really is. It's so easy to think that our sense of smell doesnt matter…I mean, who wouldn't want to get rid of all the bad smells (like skunks…I could do without smelling a skunk again), but in reality, our sense of smell can trigger a memory almost instantly.
A few months ago, I met a few friends in Ft. Lauderdale, Florida and we decided to have dinner at a super cute restaurant where the tables and chairs were porch swings. It was awesome! We sat outside with a beautiful view of the Atlantic Ocean and within 2 minutes of being there, I was instantly flooded with one of my first memories of being in Florida. You see, when I was in elementary school, my family and I went to Daytona Beach. I specifically remember smelling the salty air and walking on the beach when the tide had gone out and we were essentially walking out in the ocean. I haven't ever done that since then, but any time I smell an ocean scented candle or the actual ocean, I instantly think of that vacation.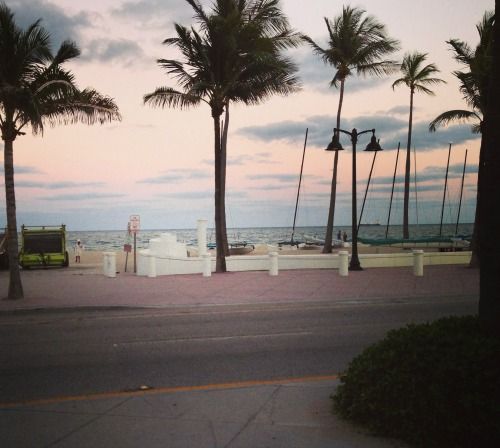 **This post is brought to you by Arm & Hammer. All stories and opinions are 100% my own**
Arm & Hammer knows just how powerful a scent can be and that's why they have partnered with the National Park Foundation to create a collection of scents that are inspired by nature. This new line is called Clean Sensations and it gives your the beautiful scents of the outdoors, all while fighting stains with Arm & Hammer Baking Soda. The new scents include:
Sun-Kissed Flowers, inspired by Yosemite, California
Twilight Sky, inspired by Acadia, Maine
Purifying Waters, inspired by Glacier Bay, Alaska
I personally want to try the Twilight Sky!
Do you have a special memory that is triggered by a smell? If you do, be sure to enter the Sensational Memories Contest. You can do so very easily by submitting your story and a photo (if you have one) that describes your favorite memory that can be quickly recalled simply by your sense of smell!! The winner will receive a family vacation to Yosemite National Park with an expert-curated travel itinerary!! That sounds so awesome, doesn't it?!?
Scholastic is also partnering with Arm & Hammer to help families with 20 great vacation ideas on it's Smart Family Travel platform. This platform tells you why you should go somewhere, where you should stay and what to do while you are there! My favorite part…they have a printable section for each location so your kids can learn something about where they will be visiting!
So…do you have a favorite sensational memory? Please share it below!!!
This is a sponsored conversation written by me on behalf of Arm & Hammer. The opinions and text are all mine.
When I was in middle school, a candle shop opened up in my local mall and I was OBSESSED with their money candles. Each candle you bought had money inside. I was bound and determined to get the candle with a $100 bill in it. Sadly, I never got that $100 bill before the company went out of business. Since then, companies have popped up everywhere … [Read More...]