1 Sep By Leah Kanaan Leave a Comment
This post brought to you by TruMoo. All opinions are 100% mine.
Have you ever heard of TruMoo Milk? I never have. I don't typically buy flavored milk, mostly because my kids will drink it all in about a day and it's usually filled with high fructose corn syrup, something I try to avoid. But…guess what, TruMoo is filled with just enough sugar and absolutely ZERO high fructose corn syrup! How cool is that?!?
Strawberry TruMoo Milk must be very popular where I live because I drove ALL over my city looking for it. And when I found it, I bought ALL I could find! You see, in our house, we like to throw together different smoothies, making up recipes as we go. The kids and I decided to make a Banana Split smoothie using the TruMoo Strawberry Milk!
Banana Split Smoothie Recipents
Ingredients
1 cup TruMoo Strawberry Milk

1/2 cup Vanilla Yogurt

1 whole banana (or 2 if you would like)
1/2 cup Pineapple
3-5 whole strawberries
Whip Cream
Chocolate Chips
Ice

Directions
Put the TruMoo Strawberry Milk, vanilla yogurt, banana, strawberries, pineapple and ice in a blender and blend until smooth.
Pour into a nice tall glass and add the whip cream and sprinkle on some chocolate chips.
Add a colorful straw and enjoy!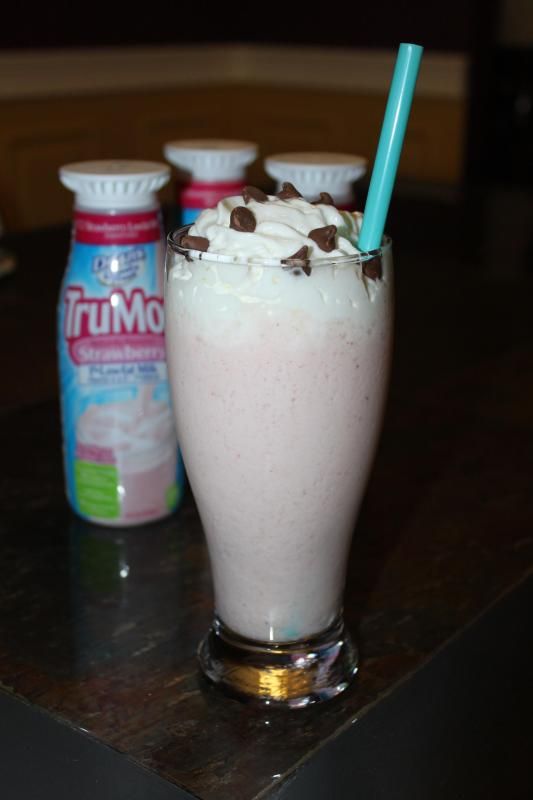 My kids absolutely LOVED this smoothie. My son chose to have it without the whip cream and chocolate chips, but my daughter thought the whip cream made the smoothie taste better!
TruMoo has so many different flavors! The kids are dying to try the chocolate milk…see the website on TruMoo for more information or visit TruMoo on Facebook and join their community of fans!!
I have 5 vouchers for $0.75 off TruMoo Milk to giveaway. All you need to do is comment with the flavor of TruMoo that you would like to try and I will use Random.Org to pull the winners! Giveaway will end on 9/8/14 at 5pm EST.
So tell me…which TruMoo flavor do YOU want to try?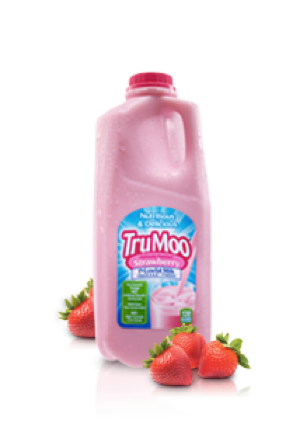 Before I had kids, I said I was going to get pictures done all the time and have those pictures hanging up all over my house. Guess what...that never happened. The one and only professional family photo we had done was when my son was a little over a year old.  He's 10 years old now. But that's not the worst part. Since that picture, we've also had … [Read More...]